For those who haven't noticed yet, the site has gone through a makeover! Special thanks to my friend Cal for making everything look so much prettier! I think we've finally worked out most of the bugs, but if links break or something looks off, do comment to tell me!
Thank you to citrus_sunsun for their review on Marriage and shiro_neko7656 for the first review on Former Sweetheart!! Also, many thanks to all the lovely readers who commented last time, I really appreciate all of you so much!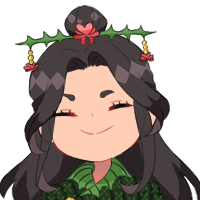 Without further ado, here's this week's chapters!! I also managed to finish the extra Former Sweetheart this week too hehe.
Everyday, the Demon Lord is Escaping His Marriage Chapter 14
Like always, if you wish to support us please
support me on ko-fi and/or turn off adblockers when viewing this site~~
Also, not sure if anyone would be interested, but I'm running a free merch giveaway for MXTX novels here!
See you guys next week~!