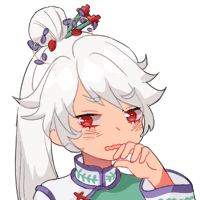 EDIT: FOR THOSE FROM ABO CADETS SORRY I DON'T KNOW WHY THIS GOT ADDED TO THERE. TELL KEZ I'M SORRY OMFG I already emailed Tony QAQ
Surprise everyone! A new project!
Don't fret, updates for this won't affect the update schedules of anything else, mostly because this is a short novel (only 10 chapters long!) and is mostly completed lol. It's a cute story recommended to me by Faith last summer! I don't know if you're still around, but love you Faith! Thanks for the recommendation and sorry for being such a slowpoke!!
I hope everyone enjoys this project! It'll be updated once every 1-2 weeks and should be done in around 3 months (because the last chapter is super long so I'm probably splitting it into three parts haha)~ You can find the project page here!!
And, like always, if you wish to support me please
and/or turn off adblockers when visiting the site~
Enjoy the chapter guys! <3