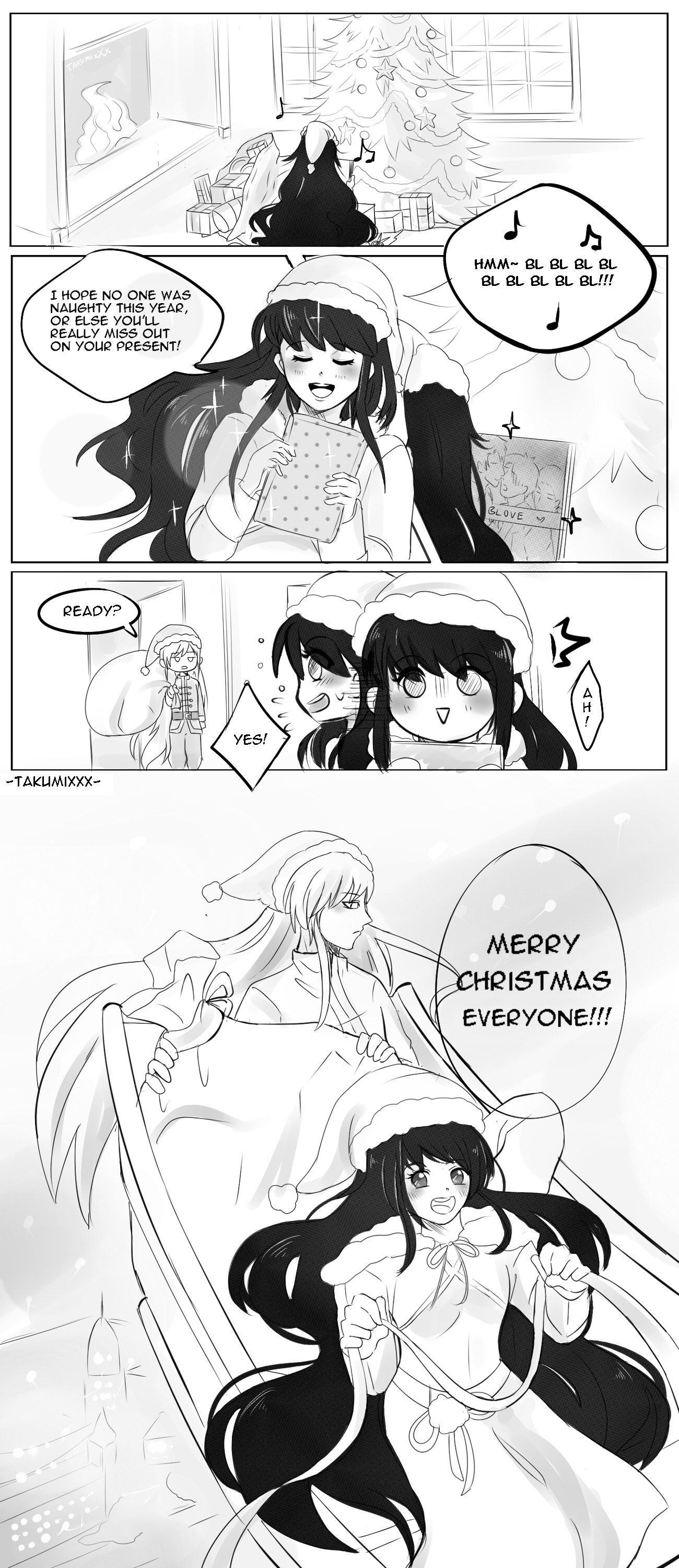 Hullo everyone, Merry Christmas or whatever else you celebrate from Sakhyulations! This has been a long year and I've met many new faces and started new projects, it's been a blast!
Once again, I'll like to thank everyone: Rei, our lovely editor for Villain Astray, element.number.three, our beloved editor for Villain's White Halo, Luen, my first friend in the translation world and the TLC/editor for The Promotion Record of a Crown Princess, Jade, the editor for Heaven Official's Blessing, Maru, the TLC for Heaven Official's Blessing, Lily, the newest addition to our HOB translating team, eik for dealing with my emotional problems, panic attacks, and pinch-hitting for TLC when I needed it, and Snowy, for dealing with all site issues and being awesome in general! You guys are truly amazing and I don't know what I would do without you!
Also, thank you to everyone who has been supporting Sakhyulations this year, whether its the people buying me coffees during finals hell or those sweeties that left kind comments, I seriously love you guys all! I don't think I would have lasted so long in the translating circle if it hadn't been for your constant support!
Site mascots Sak and Hyu are busy being Santa Claus', so we'll see the fruits of their efforts (if/when I finish this last chapter I'm translating right now LOL) later. Please stay tuned, and I hope everyone's been enjoying their holidays!!
~Sakhyu