Thanks to LisaKohn, VanillaBean & Matcha Lemonade, Gata♡, Hannah, Shen Wei (I did a doubletake when I saw your username LOL 👀), and all the anons for the coffees! ;w;
Phew, finally finished this chapter! Sorry for the long wait everyone, and thank you for being so supportive and patient during my midterm seasons QAQ. I really appreciate it!! For those waiting on I've Led the Villain Astray, it'll come next update ORZ. I only translated the first part so far….the accumulated chapters I owe are staggering cries.
Anyway, this chapter is REALLY interesting imo, so I hope everyone enjoys it!!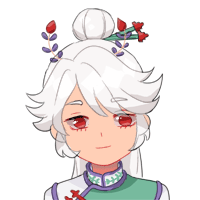 Anyway, for this time's TLor and Editor theatre!
Sakhyu: Awww, Luo MingChuan is such a cutie!
3: He protecc, but he also attacc
Sakhyu: Wait
Sakhyu: Our boi just ventured from a cinnabun to a blackened white lotus
Sakhyu: What
3: Nevermind that. Oooh! YBY is such a clever, cute child.
Sakhyu: nods vigorously What a cutie <3
Little did the two know, but immediately after this conversation, LMC beheaded them both.
His bottom line had been crossed.
Like always, if you wish to support me please
and/or turn off adblockers when visiting the site~
Enjoy the chapter guys! <3